Leaving behind the hustle and bustle of Quito, we headed to Ecuador's third-largest city, Cuenca.  Despite a population of half a million, Cuenca still manages to feel like a small town.  We splurged on a luxurious place to stay, choosing the amazing hotel Mansion Alcazar.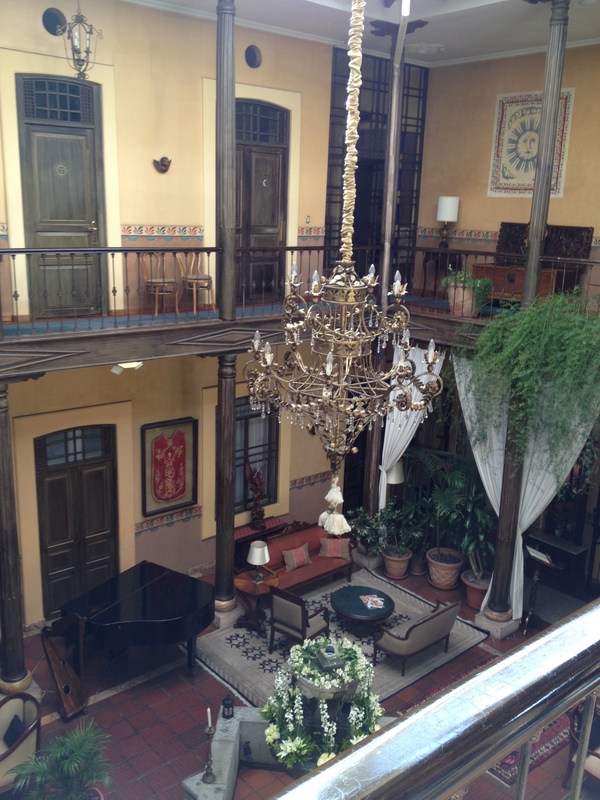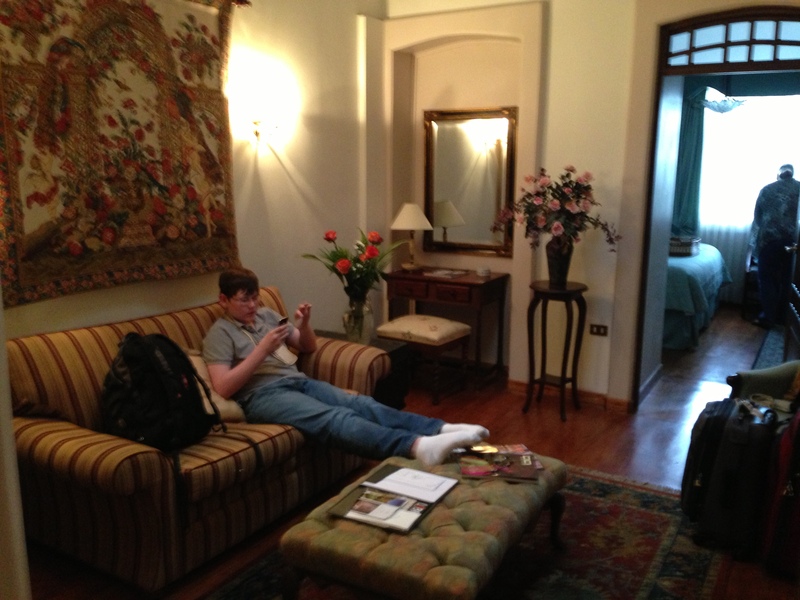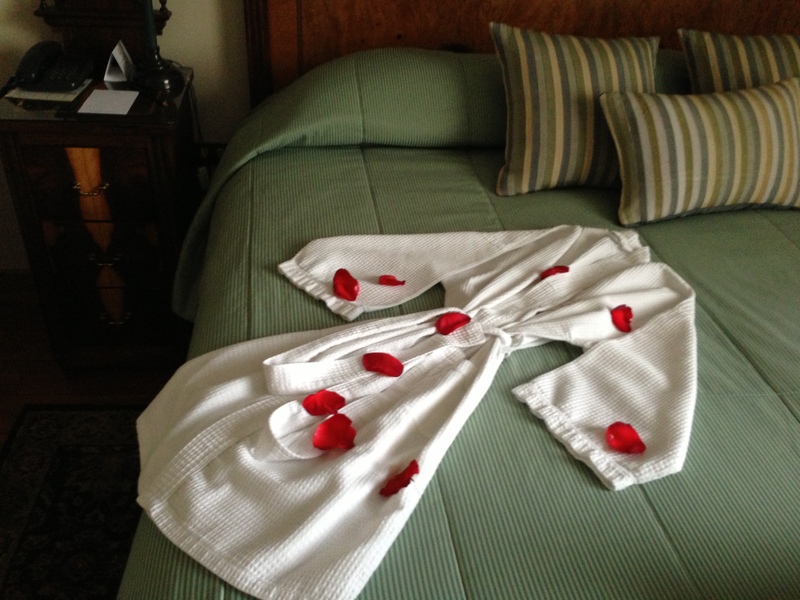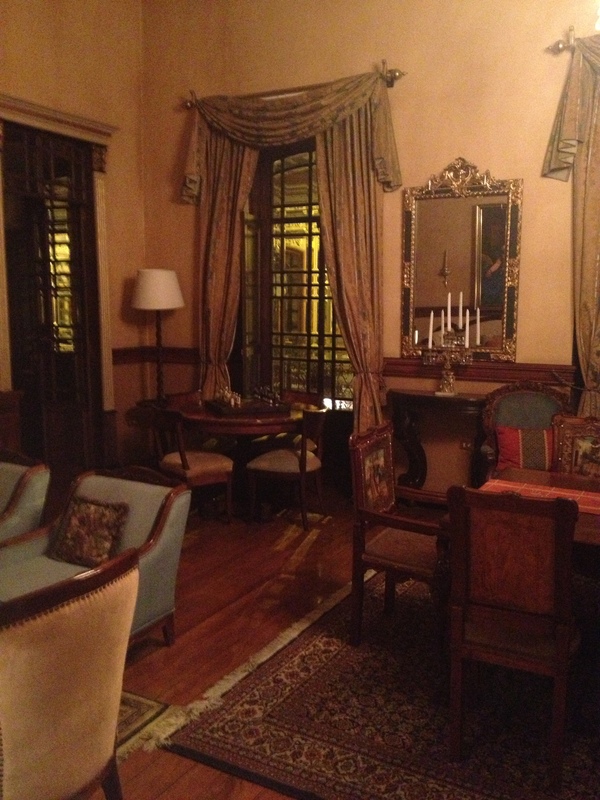 The garden out back was immaculate.  Here's a hummingbird well hidden in plain sight.  Look along the branch until you find him: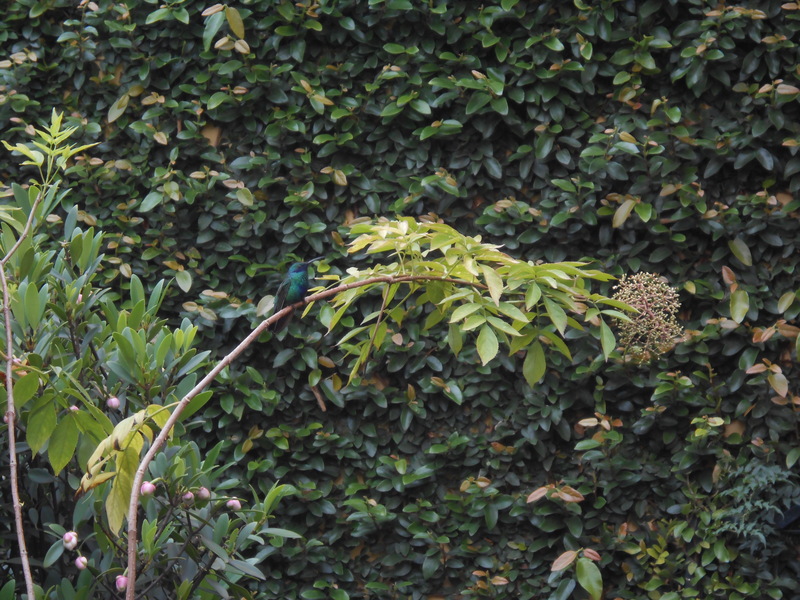 We happened to be in Cuenca during the festival of Corpus Christi, a seven-day celebration with fireworks, nightly gatherings in the main square, and row after row of stands selling traditional sweets for the occasion.  I thought it very odd that each of the stands seemed to sell exactly the same assortment of candies, cookies, and cakes.  Apparently, each maker of goods delivers their product to all the stands where they are sold for a commission.  Here is one of the streets temporarily lined with white-roofed stalls of virtually identical offerings.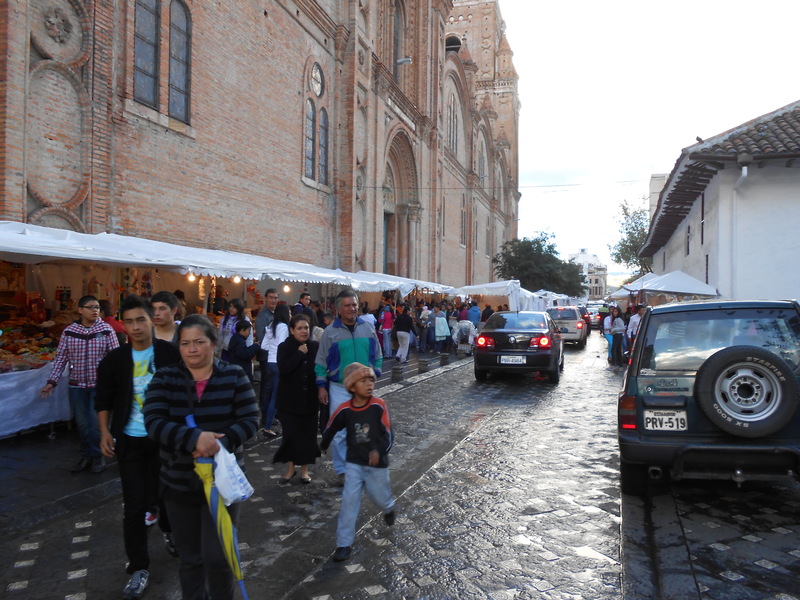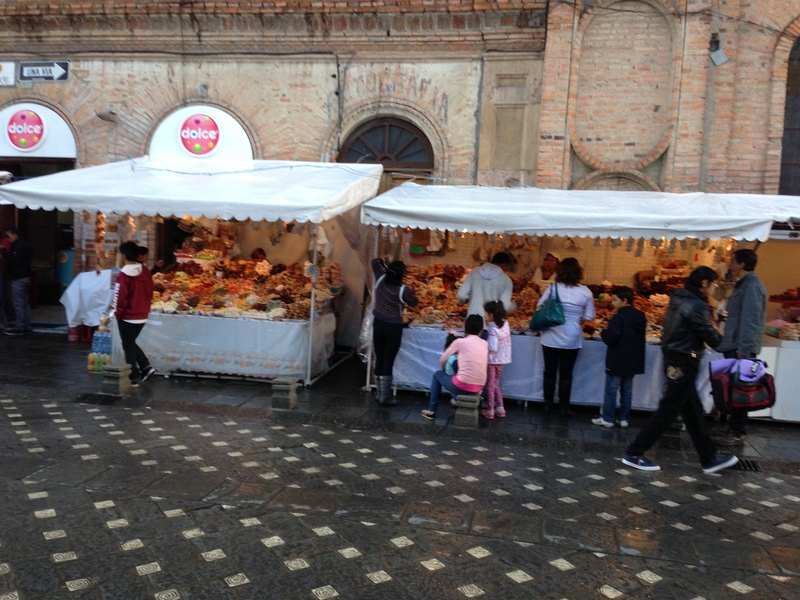 We didn't buy any of the offerings after noticing the fruitless efforts of merchants waving big fans to keep flies from alighting on their goods.  I also suspect that the same confections were in place for all of the seven days.  It was an interesting spectacle nonetheless.
The main square in Cuenca is the attractive Parque Calderón, with towering pines at the center surrounding a statue of the park's namesake Abdón Calderón, a hero from the battle for independence from Spain.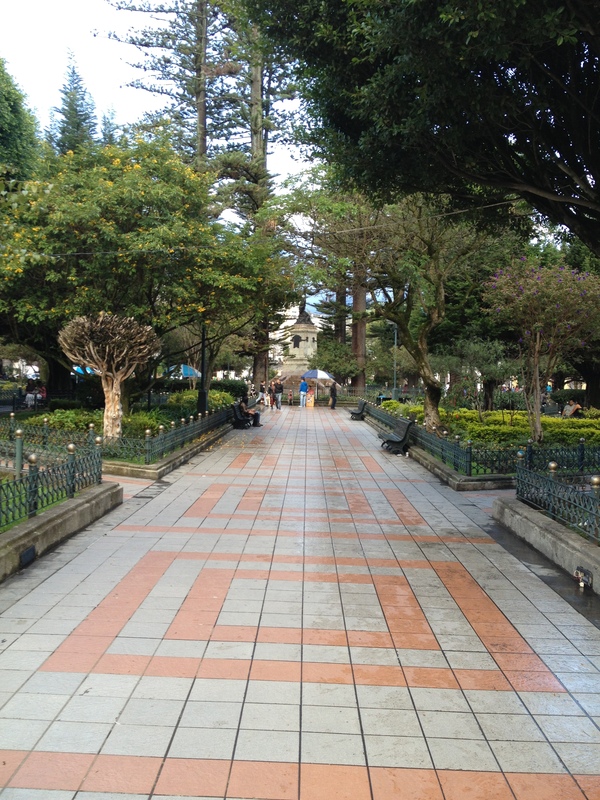 Along the square we visited an ice cream shop more than once.  In this case, I'm planning our next direction.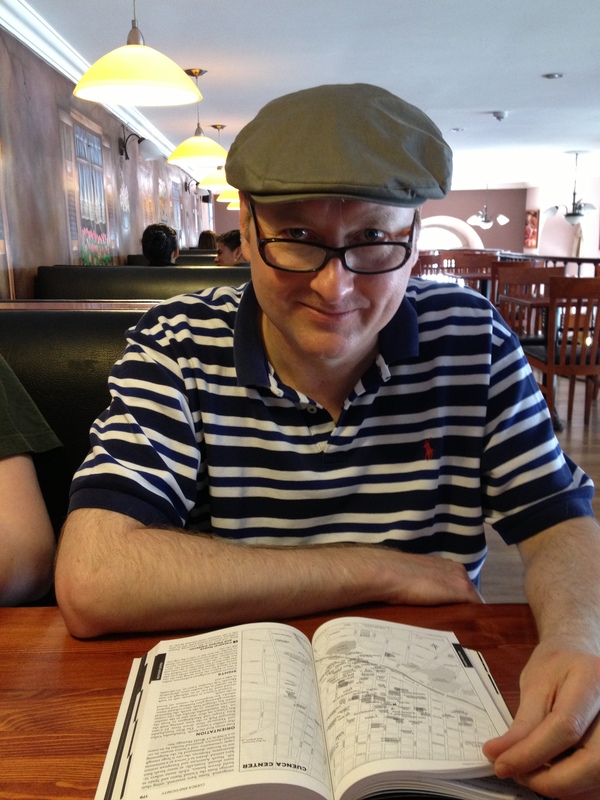 The buildings around the square range from this wonder falling into disrepair…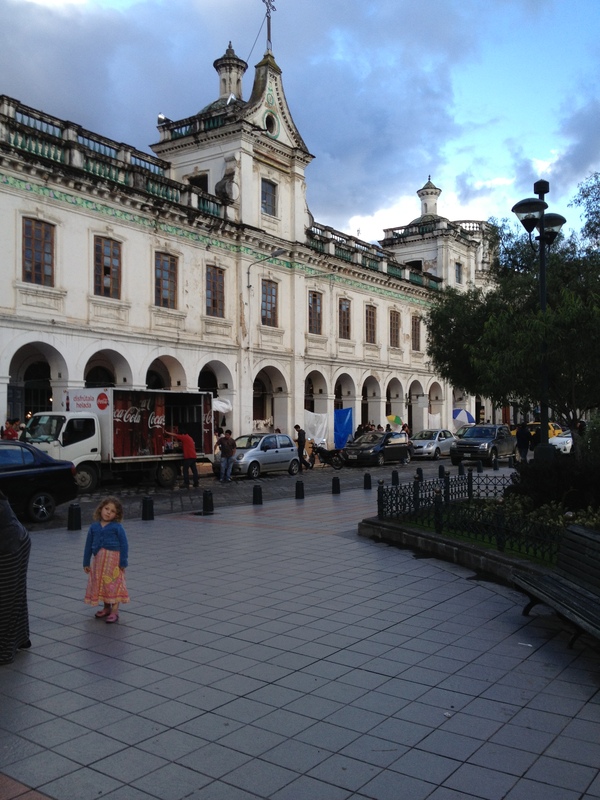 …to two cathedrals.    On one side of the square is the Old Cathedral, and on the other is the new Cathedral of the Immaculate Conception, begun in 1885 and finally completed 90 years later in 1975.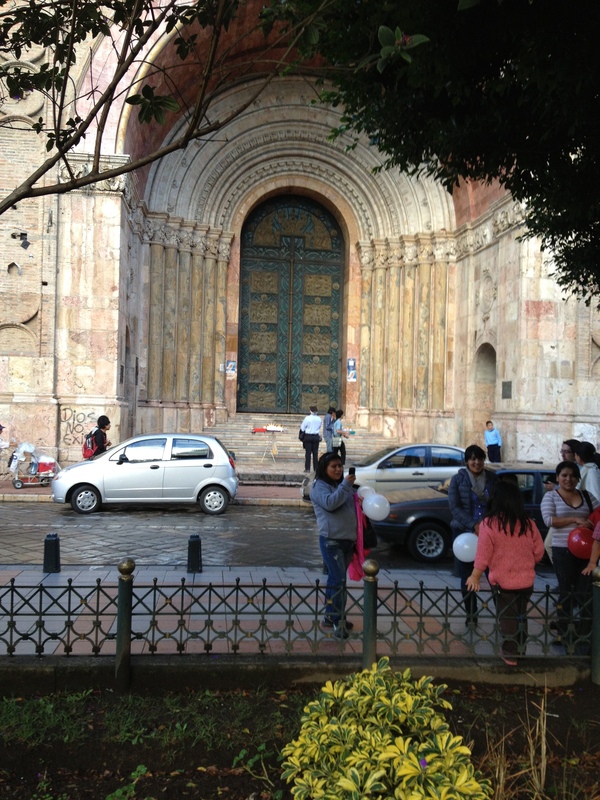 The cathedral is best known for the blue domes on the exterior, but I found the interior to be equally amazing.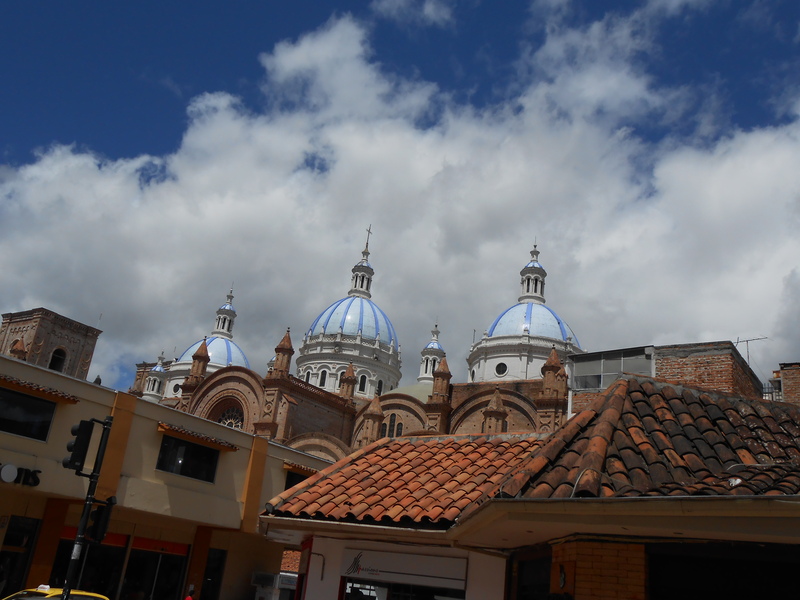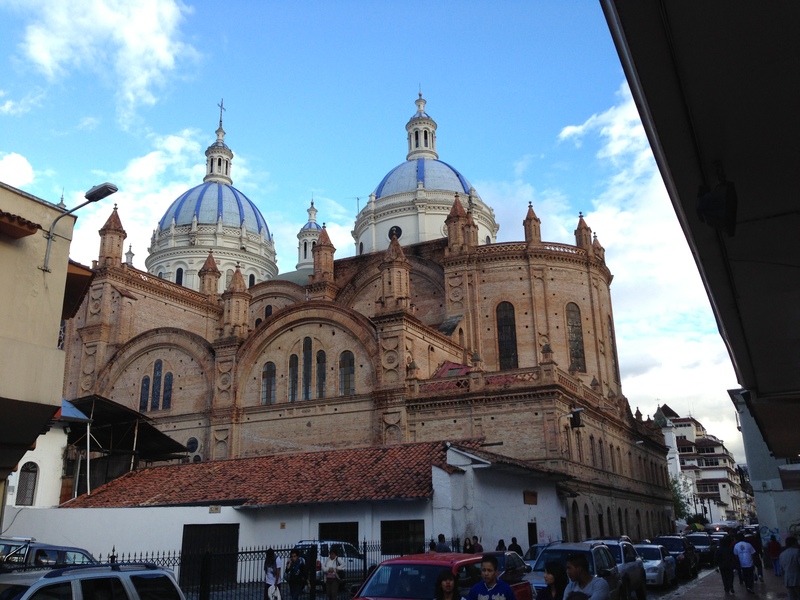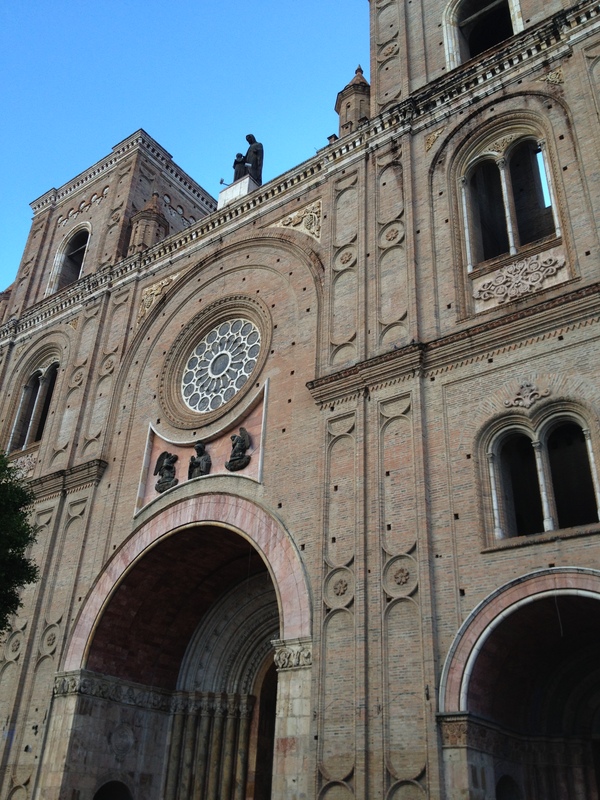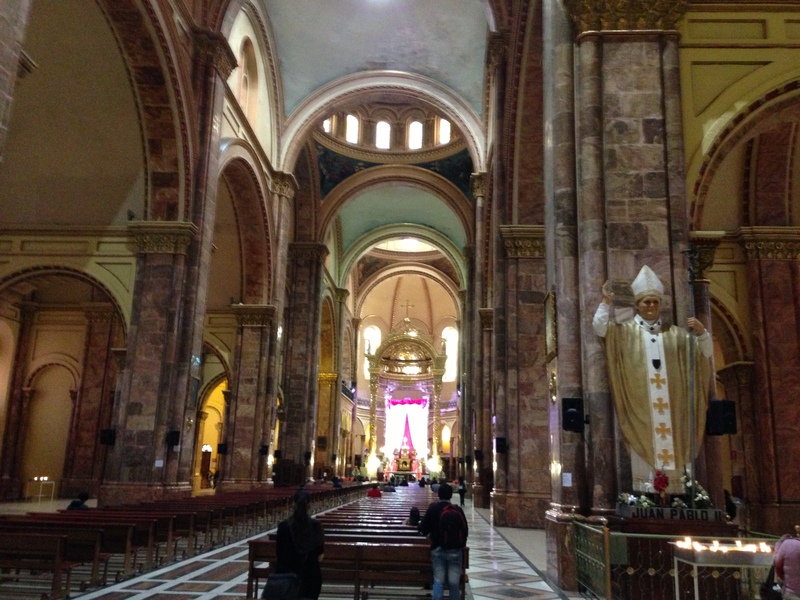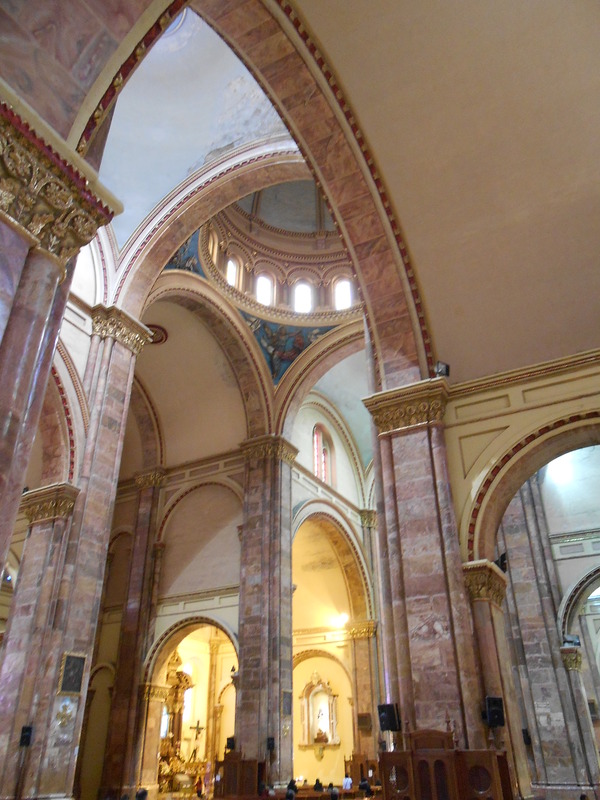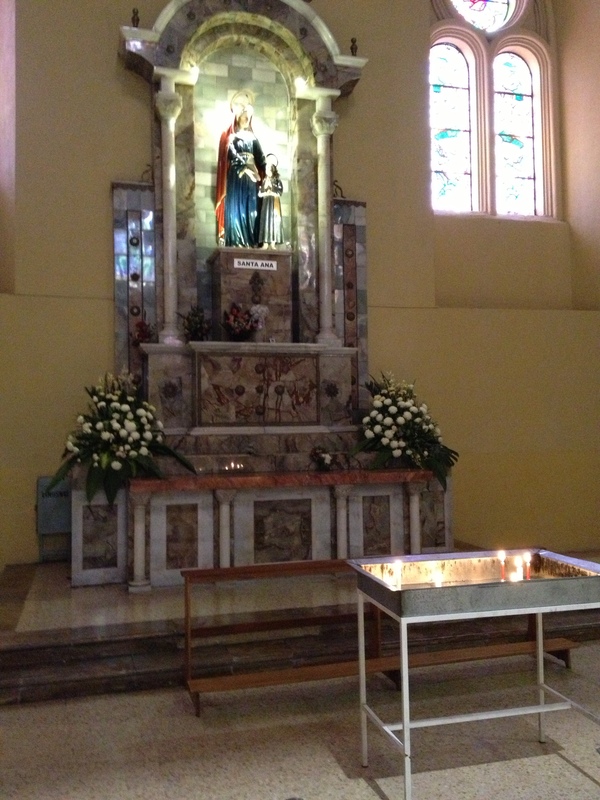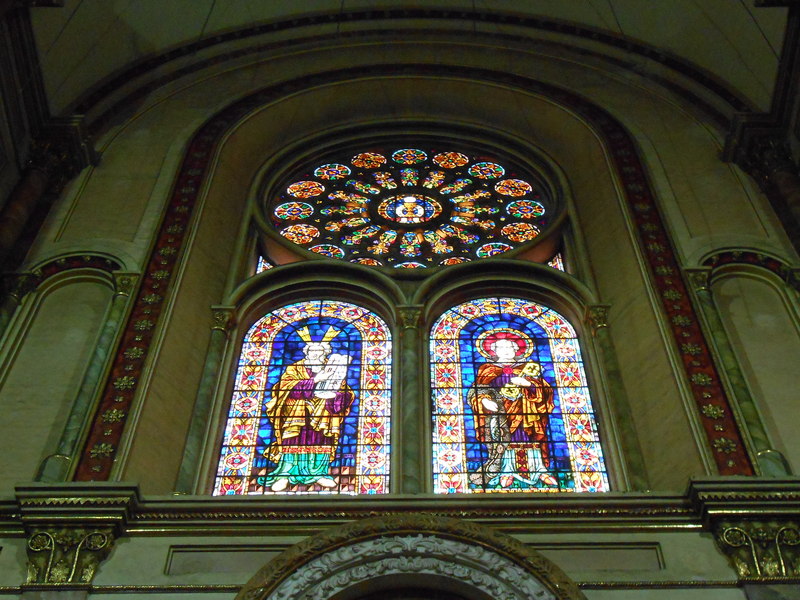 Each night during Corpus Christi, the square fills with tons of the faithful, awaiting fireworks and just enjoying the perfect scene.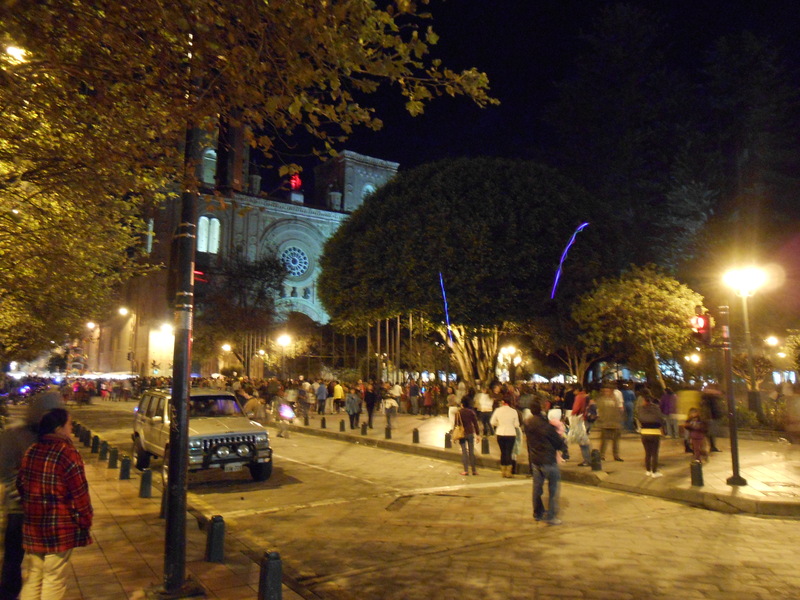 I'll end with a view of Cuenca from a local lookout.  Cuenca has become a very popular spot for American expats.  I can see why.  The town is beautiful, the people are very friendly, and the weather is perfect all year.  Who wouldn't love this place?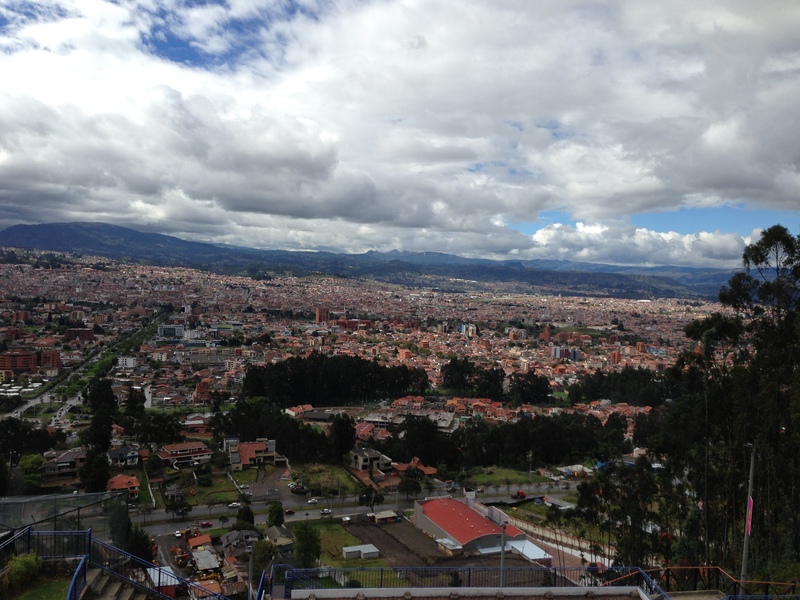 Coming soon, in the next post: Traditional markets and craft villages.
---
This is a chronicle of the Smith family's South America travels in May and June of 2013.