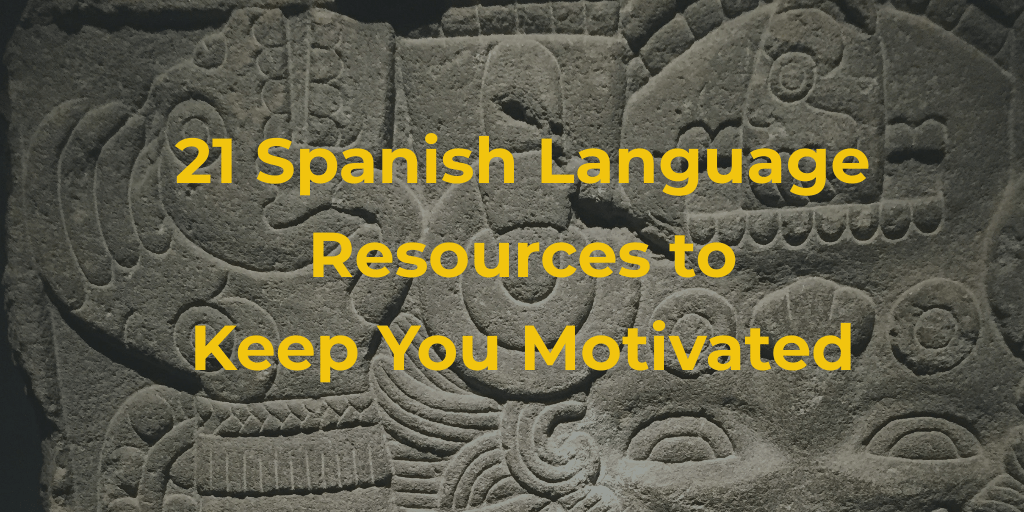 If you are learning Spanish as a second language, one of the challenges is continuing to find new material that is appropriate for your current level. Of course, that changes every few weeks, as what was challenging a month ago might be too easy for you now.
With that in mind, I wanted to publish this list of some of the best videos, podcasts, apps, websites and books that I have utilized this year in my studies. Everything on this list is available for free, except the books near the end of the list.

So, let's get started!
Spanish Language Apps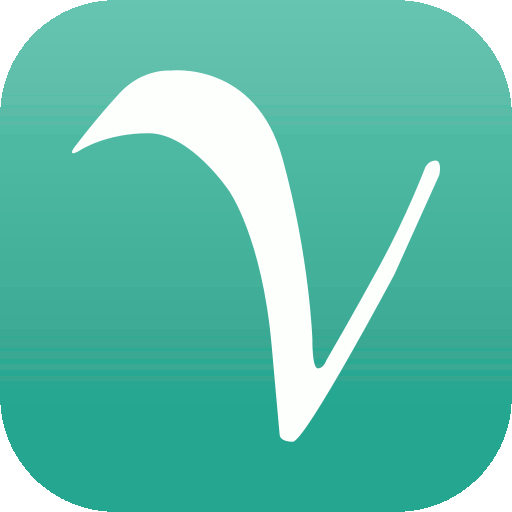 Since writing this post a couple of years ago, I launched a new Spanish language learning tool.
As you can guess from the name, VerbMaestro is a tool to help you master those verb tenses once and for all. Lessons and exercises focus on each verb tense, with thousands of exercise sentences to avoid repeats.

Learning and practicing the "big three" tenses is always free. The lessons for present tense, preterite tense, and imperfect tense regular verbs are available for all users.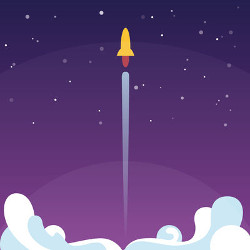 Memrise is a powerful and free memory assistance app, and there are hundreds of language courses available on the platform. You can start with some of the basic Spanish courses, but I found it difficult to decide which ones were appropriate for my level.
Finally I came across a recommendation for a specific course: First 5000 Words of Spanish.
Set a certain amount of time each day to spend on the app. It's tempting to go overboard in the early days, but that can cause you to be overwhelmed by review words the next day. Don't do so many on one day that you won't be able to review those on following days and still learn new words too. Slow and steady wins the race.
The Memrise technology is fantastic for learning new vocabulary, and retrains you on it at the optimal intervals to keep you from forgetting. It really works.
Memrise Links:
P.S. Once you finish "5000 Words", there are several follow-up courses, starting with this one: First 5000 Words of Spanish – Top up #1
---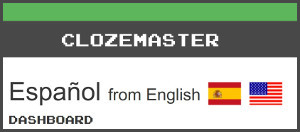 Clozemaster: An odd looking language learning tool with a funny name. This app looks like something straight out of 8-bit video gaming history.
Most people have never heard of it, yet I think it is one of the most powerful tools in my bag of tricks!
According to the site, a "cloze test" is an exercise where the learner has to supply the missing word in a sentence. Clozemaster currently offers well over 100,000 sentences for you to fill in the blank.
I am currently working on the "Fluency Fast Track" which has over 25,000 words, in order of complexity. I'll be busy with that section for a long time!
2022 Update: The Clozemaster site now limits you to 30 sentences a day for free. Still worth it, but you can't binge like before unless you spring for a subscription.
Clozemaster Links:
---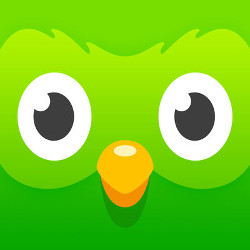 You probably already know this one. The Duolingo website, tablet, and smartphone apps provide a great way to get started in learning Spanish. And it's available for free.
If you are a true beginner, this is where you should start. You will be exposed to all the basics in a set of game-like lessons. And you can continue to get value from Duolingo until you get to the early intermediate level.
There are some frustrations with Duolingo. The voice can be difficult to understand in some spots, and some of the sentences make little sense. If you're confused by an answer, be sure to click on the comments to see what others are saying about a specific question. You will often find the confusion explained.
But for early study, it's hard to beat this free and well-implemented app.
Duolingo Links:
---
Verbs are the key to learning Spanish, and because of all the conjugations, they can be the trickiest part of Spanish to master. This free website and app from Linguasorb are a great way to look up verb conjugations, and test yourself on them.
If you don't yet know the difference between the preterite tense and the imperfect tense, then you probably don't need this app yet. But once you start learning all the different verb tenses, this is a real lifesaver.
It is especially useful for learning all those pesky irregular verbs. Do you need to know the first person plural future tense of the verb poner (to put)? No problem, Linguasorb will show you "nosotros pondremos" which means "We will put".
The best feature is a multiple choice test where you can practice your memory for any particular verb.
In the past, I have recommended that learners buy a book like 501 Spanish Verbs (affiliate link) to have on hand for looking up verb forms. Now I recommend the free Linguasorb app instead.
Linguasorb Links:
---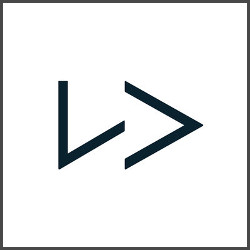 Lingvist is another free vocabulary building app where you are shown a sentence with a missing word and you must fill in the blank.
UPDATE: Lingvist has now restricted the number of words you can practice daily without a subscription. The free version is still useful but less so than when this was written.
Because this app uses a similar approach to Clozemaster, I will specifically look at some of the differences between the two apps. I have successfully used both of them to increase my vocabulary.
Lingvist shows which verb tense it is expecting. In Clozemaster that's often a bit of a guessing game.
Lingvist requires you to type out the answers, while Clozemaster can be used for either typed answers or multiple choice answers.
Lingvist will accept your answers typed with or without the correct accent markings, while Clozemaster demands accuracy.
Lingvist has a few thousand sentences, compared to over a hundred thousand in Clozemaster.
While I am on the topic, you do know how to type the accents on your iPhone, right? Just hold down the keyboard button for whichever letter you want, and you'll get a popup that lets you choose from the various accented versions of that letter.
Lingvist Links:
---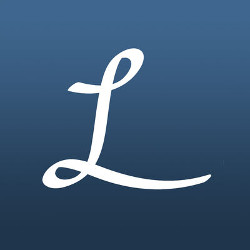 The Google Translate website and app are probably a staple in every language learner's toolbox, but here is another translation and dictionary app that deserves a spot on your short list.
Linguee is not for translating whole sentences or phrases, but it really shines when finding translations for individual words.
In addition to providing English translations for the words you request, Linguee also provides a lengthy list of externally sourced sentences that use the word. By including these actual examples of usage, it is much easier to see how a word is typically used.
Go ahead, try it out now… How about the word 'imprescindible'? Lenguee tells us that this word is an adjective, it is singular, and it can be used for both genders of nouns. We see that the principal meaning is 'essential', but there are three other main translations given along with several less commonly used meanings.
Look further down the page and you will find examples of the word's usage drawn from actual writing, with an English translation for each.
You can go directly to the website to translate words, or use their free apps for iOS and Android. Make sure you pay attention to which direction of translation is selected. You may have to click the arrow to switch it.
Pro tip: On iOS, add Linguee to the "Share" options and you can easily highlight and translate words inside any app.
Linguee Links:
---
Spanish Learning Video Series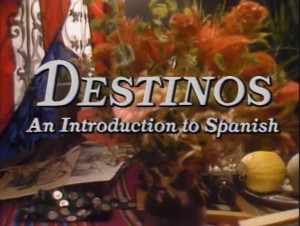 Destinos: An Introduction to Spanish is a set of 52 half-hour episodes of a show designed to teach Spanish.
For me, this series of video lessons was absolute gold for language learning. Over the course of the episodes, you will follow an intriguing story and experience a gradually increasing level of Spanish. The characters visit several areas of the Spanish speaking world, so you will be exposed to accents from different styles of Spanish.
If you have trouble following the story after four or five episodes, you probably need to focus on some other resources and come back to this when you have more vocabulary mastered. But don't forget to come back to it. It is an excellent tool!
The videos are available for free, and you can actually learn quite a bit with the videos alone. I linked to a resource below which provides the workbooks, audios, and some of the textbook for free. I purchased a used copy of the textbook from Amazon, but I also highly recommend the workbook resources. Both include more background material about the characters and make the story more meaningful, as well as giving you lots of practice with the grammar you are learning.
Destinos Links:
(Note that the free streaming of Destinos is not available in some countries. You may want to try to use a VPN in the US to view them. Or, there are DVD versions available at the site, but the price is $270!)
---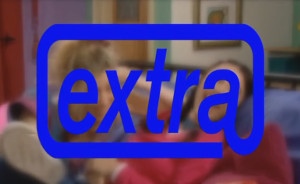 This is a 13 episode comedy TV series intended for Spanish learners. The Spanish should be understandable by mid beginner to low intermediate learners, and some of the episodes have links to a transcript.
While you may groan at some of the comedy, the show gives you a chance to watch TV in Spanish and actually keep up with the conversation.
All of the episodes are available on YouTube, although occasionally you may have to search for them individually if YouTube does not automatically offer the next episode for you.
---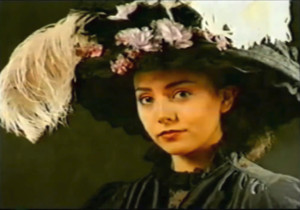 Another series for learning Spanish, La Catrina has 14 episodes, each about 20 minutes long. Follow the steps of Jamie Gonzalez as she travels from the US to study in Mexico, and finds that her family history there runs deeper than she could have imagined.
Like Extra en Español, this show includes easier Spanish so you should be able to follow some of it even if you are a mid-level beginner.
I will also encourage you to occasionally go back to some of these shows, months after you first watch them. Going back to series you have watched before really lets you see how much progress you have made. It is exciting to realize when you can finally understand most or all of the speech. But certainly there is a lot of value in watching these videos while they are still quite challenging for you.
The original source I linked is no longer valid, so I replaced it with another on YouTube. To find the other episodes, you will need to search manually on YouTube.
---
Spanish Learning Podcasts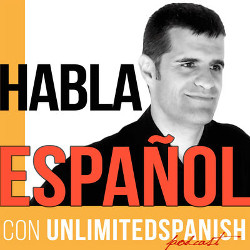 The Unlimited Spanish podcast is a recent discovery for me, and I am beginning to listen from the very first episodes. The host Oscar Pellus has some really useful techniques in teaching Spanish.
His method focuses on storytelling, and especially a method he describes as "Point of View". He tells a story, and then repeats the same story with a different circumstance.
For example, he may tell the same story in past tense, then current tense, and then future tense. Everything stays the same except the verb tenses that he uses. It's a great way to learn to distinguish the tenses automatically.
Another Point of View example might tell the same story from the viewpoint of different people involved in the story. This is a great way to become more comfortable with the use of pronouns.
I wish I had found his materials earlier in my study, but I think as an intermediate learner I will still benefit from them immensely. He even includes the pdf transcripts for free!
Unlimited Spanish Links:
---
Host Karo Martinez says that the Español Automático podcast is intended for intermediate to advanced learners, which sounds about right. For me at an intermediate level, the shows were challenging but useful.
The show features fun episodes that really vary widely in their inspiration. Some draw from popular culture, such as a recent episode about the TV show Game of Thrones. She often talks about the learning process itself, but also covers a lot of the tourist sites in and around Spain.
With over 70 episodes to choose from, there is a lot of material here.
Español Automático Links:
---

This podcast features a charming couple from Madrid Spain, who produce free Spanish language learning podcasts in Beginner, Intermediate and Advanced levels. Ben Curtis is a transplanted Englishman, who met his partner Marina Diez in a language intercambio while he was learning Spanish.
The two have now been producing this excellent series of podcasts for over 10 years. The podcasts themselves are entirely free, but you can also purchase packages of additional learning materials including complete transcripts and explanations of the vocabulary and grammar.
Because these podcasts come in several different levels, you are sure to find some that are at the appropriate level to challenge you while still being understandable.
Notes in Spanish Links:
---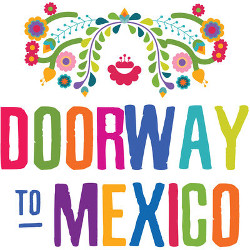 Doorway to Mexico is a podcast featuring a family traveling to Mexico and encountering all the kinds of situations that one would normally see during a trip. For example, the first episode is in the airport after their arrival.
Each episode starts with an interaction mostly in Spanish, and then there is a lengthy discussion in English about some of the language points that were used.
The language varies in difficulty, and some of it is still beyond my abilities as an intermediate learner. While some of the material is still too challenging, I'm getting good benefits from the conversations and explanations.
Note that the free episodes are not the complete audio of each session, although they still run for about 20 minutes each. At some point during the discussion, the host announces that this is the end of the free portion. To get the full audios, you would need to subscribe to their service. Whether you consider doing that or not, the free episodes alone are quite good. I have not tried the paid version.
Doorway to Mexico Links:
---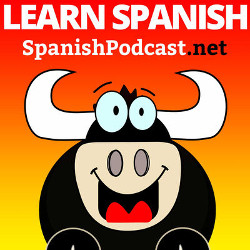 Here is a great resource with slower speech that is targeted for mid-level beginners. The SpanishPodcast.net site hosts almost 300 episodes of this free podcast with complete transcripts available for each!
With so many episodes and the full transcripts, this is a great resource for improving your listening skills.
SpanishPodcast.net Links:
---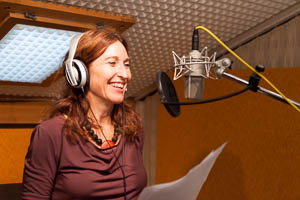 The "A mí aire" podcast was another treasure trove for Spanish learners, with more than 200 episodes with free transcripts.
Unfortunately, the site disappeared at the end of 2019, leaving only a portion of the old podcasts available at SoundCloud instead.
You'll need to browse through the listings for the ones titled "A Mi Aire".
It's still worth checking out.
A mí aire Links:
---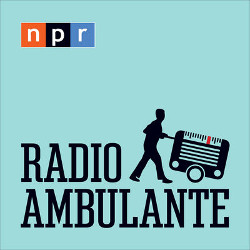 If you are tired of listening to simplistic stories in Spanish, and want to instead listen to compelling real life stories, Radio Ambulante from NPR has lengthy episodes of interesting stories entirely in Spanish.
As an extra bonus, every episode comes with complete transcripts available in both Spanish and English, which is great for honing your listening skills.
This podcast is suited to solid intermediate level listeners or better, as it is quite challenging. But if you want to spend the time to improve your listening by referring to the transcript and listening multiple times through, this is a great resource.
Radio Ambulante Links:
---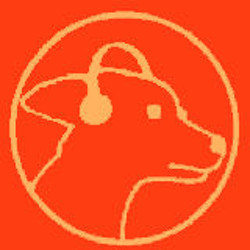 If you are looking for quick native speech snippets in Spanish, then Podcasts in Spanish may be just what you need.
The benefit here is that the episodes are very short, usually only a couple of minutes. The episodes are sorted into three groups according to difficulty.
Actually, I find little difference in the levels. Despite being an intermediate learner, I still find even the beginner episodes challenging because they are spoken at normal speed and include vocabulary that I have not yet learned.
I find these short bursts of Spanish handy to listen to when I have only a few minutes to spare, and still want to get in some listening practice.
PodcastsInSpanish.org Links:
---
Spanish Learning Books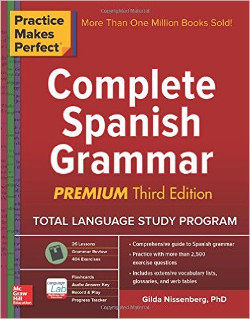 OK, time for a reality check. You cannot learn Spanish without spending some serious study time. That means hitting the books, including grammar books. Studying grammar not be everyone's idea of fun, but it has an important role in any learning process.
The "Practice Makes Perfect" series does a great job of making the learning process as easy as possible.
With clear explanations of how each part of the language works, this book Complete Spanish Grammar will take you from start to finish in the language. I found this book extremely useful as a beginner, and I still find it extremely useful as an intermediate learner.
Even for parts of the language that I think I know well, I can usually find something new by working through the matching portion of this workbook.
I like to take this part of my studies in small doses. I may go a few weeks between referring to the book, and then pick it up again for a few minutes a day.
---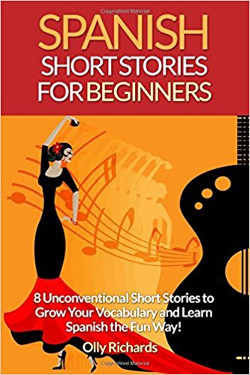 Reading in Spanish is the best way to learn more vocabulary. Sure, it's fine to practice hundreds of word lists in the apps I mentioned earlier, but it is easier to remember words when you see them used in context.
This book of short stories was created by polyglot Olly Richards to make learning easy. Each short story has two to four chapters, and there are multiple choice test questions after each chapter. He includes definitions for any words that are likely to be new to you.
This book is for beginning students, and is available in paperback or in digital form for Kindle devices and apps.
---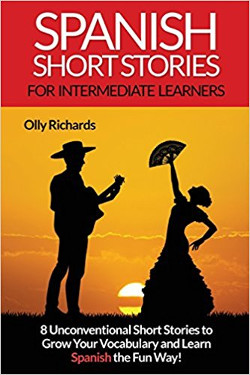 Also by Olly Richards, this book is of course a follow-up volume to the previous one, intended for intermediate learners instead.
The format is the same, with eight short stories divided into chapters, each followed by a multiple choice quiz to test your comprehension.
I found these books to be mostly helpful in seeing how grammar is used in real stories instead of the exercises we usually see in workbooks.
The book is available at Amazon in paperback or in digital form for Kindle devices and apps. If you subscribe to Kindle Unlimited, you can read each of these books for free.
---
This book is definitely not your typical Spanish textbook. You will find the author Joseph J Keenan's humor a welcome change from the usual dry treatment of grammar and vocabulary you are probably accustomed to.
This book is full of spot-on advice that will help you sound less like a gringo, by shining a light on the subtle points of the language that haven't even occurred to you yet.
I bought this book long before I was ready for it, but I am now finding the information invaluable. And the lighthearted treatment makes it a pleasure to read.
---
Now Get to Work!
We all have ups and downs while learning a language, and it is easy to get stuck at a plateau. When that happens, it's time to mix it up a bit and try something new.
With this list, I hope you can find some new opportunities to recharge your Spanish learning.
---
About Me:
I'm Ken Smith, and you can read more about me here.
In 2020, I launched the Spanish learning site VerbMaestro.com.
---
Are you in New Jersey? Check out my site about gambling in that state: NJ Online Casinos. It tracks exactly which games are available at each of the online casinos in NJ, with inventory updated multiple times every day.
Now additional states are available: Michigan, West Virginia, Pennsylvania.
---
Disclosure: As an Amazon associate, I earn from qualifying purchases via the Amazon links in this article.